Dawn London Blanchard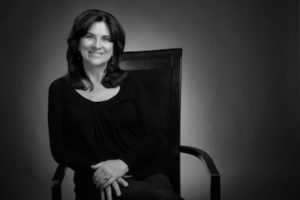 Dawn London Blanchard founded Early Light Educational Consulting in 2001 after 20 years of service in university undergraduate admissions, high school college counseling, and a summer youth program guiding rising juniors and seniors through the college process. Her independent college counseling business opened with two clients and, to date, has successfully served over 700 students from nineteen states and five foreign countries including Australia, China, Germany, New Zealand, and Thailand.
Dawn and her husband, John, live in Chapel Hill, North Carolina and have three extraordinary, grown children, three equally terrific children-in-law, and four incomparable grandchildren.
Susan Bradley
During the high volume application season, Susan Bradley provides excellent essay editing support for Early Light clients as deemed appropriate by the director.
---

Dawn's Qualifications
President and Founder, Early Light Educational Consulting, Inc., Chapel Hill, NC, Independent Educational Consultant (2001-present)
Current Member, National Association for Admission Counseling (NACAC); Southern Association for College Admission Counseling (SACAC); and Higher Education Consultants Association (HECA)
Former College Counselor (2006-2008), Trinity School of Durham and Chapel Hill
Director (2004-2006), Duke Summer Youth Program, Constructing Your College Experience (CCE) for high school juniors and seniors
College Counselor (1999-2001), The Blake School, Minneapolis, Minnesota
Application Reader (1998), University of North Carolina at Chapel Hill Undergraduate Admissions Office
Admissions Counselor (1981-1985) and Reader/Interviewer (1985-1996), Duke University Undergraduate Admissions Office
Graduate, 2002 NACAC Advanced School Counselor Institute; 2000 University of California at San Diego Comprehensive Level Summer Program in College Counseling
Visited over 275 college/universities nationwide
Angier B. Duke Memorial Scholar, 1978 Graduate of Duke University, Psychology and Sociology Double Major
Member, National Advisory Board (1978-1988), National Director (1978-1979), Duke University Student Director (1975-1978), National Collegiate Athletic Association-Volunteers For Youth (NCAA-VFY)
Former Member Advisory Board, Career Academies of Finance and Information Technology, Chapel Hill-Carrboro City Schools
Member (2004-2009), Board of Directors, House of Hope of Durham, Inc.; Administrator (2006-2010), Ministry Team to Turkey
Parent Representative (2008-2010), Board of Directors, Highlanders Youth Rugby, Chapel Hill
Chair (1997-1998), Board of Directors, Orange Charter School
Member (2004-2005), Chapel Hill-Carrboro Chamber of Commerce
Founding Member (2004-2005), SCI-Source for Community Impact
Treasurer (2004-2005), Board of Directors, Duke Club of the Triangle
Guest Columnist, The Chapel Hill News and The News Courier "College Corner"